National Voter Registration Day is quickly coming upon us, and we're so excited. We're looking for a couple more folks to join our team.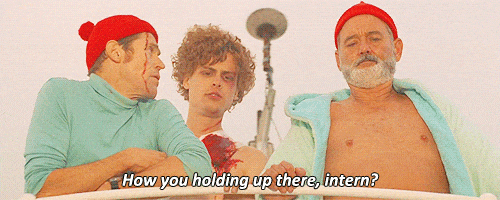 NVRD: DEVELOPMENT INTERN
Conducts outreach to businesses, organizations, and partners to expand the brand and reach of National Voter Registration Day
Manages and tracks food/drink/materials donations to ensure swift operations for day-of event
Contacts local businesses for prizes, gift certificates, and other fun awards we can give away during NVRD to our wonderful volunteers
Processes donation paperwork / tax deductable receipts
Great opportunity for: individuals pursuing careers in nonprofit development, event planning, organizing, fundraising
NVRD: COMMUNICATIONS INTERN
Develops infographics, memes, internet-driven content for facebook, twitter, instagram to remind individuals to register to vote and participate in our NVRD festivities
Writes press releases, conducts media and community partner outreach
Designs materials for extended outreach
Schedules social media content to be posted in the weeks leading up to and the day of event
Conducts outreach to local celebrities, personalities to help extend the day-long support of NVRD
Great opportunity for individuals pursuing careers in social media, communications, public relations, graphic design
NVRD: ORGANIZING INTERN
Coordinates voter registration drives at libraries, community centers, local businesses across City of Portland and State of Oregon
Confirms addresses/locations/contact people for each participating venue, ensures they receive materials and have volunteers as necessary.
Conducts outreach to new venues interested in participating with the Bus Project on National Voter Registration Day
Develops system to track number of cards and pledges collected from volunteers across state.
Great opportunity for individuals pursuing careers in community organizing, political organizing, event management/planning
Each of these positions are unpaid and five-ten hours a week, depending on applicant's capacity; we're happy to work with your respective institutions to help with community service hours/high school/college credit/letters of recommendation.
We're looking for bright, upbeat, hardworking and fun-loving volunteers interested in helping ensure that we register as many eligible voters across the state of Oregon on September 22nd as possible.  Students, women, people of color, people with disabilities, and members of the LGBTQ communities encouraged to apply.
Please send a brief paragraph detailing your interest in working with the Bus Project to Aaron Brown at aaron@busproject.org.