We're just over halfway in our week of giving here at the Bus Project, and you've absolutely knocked our socks off with your generosity! Since Monday, we've raised over $1200 through monthly donations; your donations help ensure that the next generation of Oregonians are empowered to become leaders in their community to fight on issues like LGBTQ equality, climate change, and civil rights.  Here are some examples to show you exactly what your dollars can help support when you give to the Bus this week:
At $100 a month you can ensure the Bus Project can provide a stipend, TriMet Pass, homestay, clipboard, sunscreen, Bus Project "Get On the Bus" Pin, "Vote F*cker" tshirt, and curriculum for one of our amazing PolitiCorps fellows!
2014 PolitiCorps class, looking snazzy as all get out.
At $50 a month you can support one of our massive GOTV canvasses; last year we knocked on over ten thousand doors across the state for the Safe Roads Campaign.
Give $50 a month to the Bus Project and you could sponsor one of these! 
At $25 a month you can help personally pay for a Bus Trip down to Salem to ensure that a busload of the next generation of Oregon's leaders are given the opportunity to testify at the state capitol! (Ben, our trusty Bus Driver, particularly likes this option)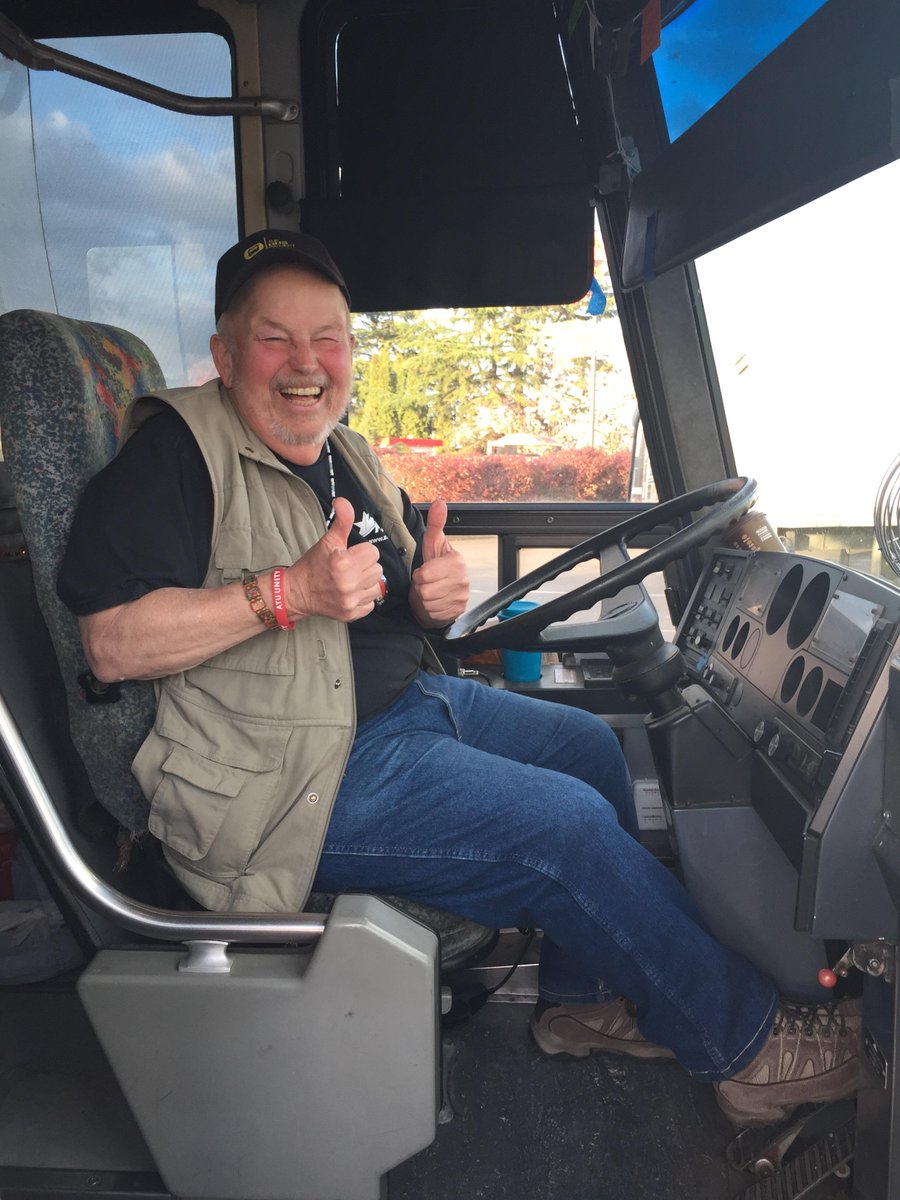 Ben says, "Get on the Bus!"
At $10 a month you can provide snacks and refreshments for *five* phonebanks. In the last year, the Bus Project made phone calls for the Safe Roads Campaign, the Yes on 91 Campaign, and the Levy to Rebuild schools at the Reynolds School District. We're also hosting a phonebank for the Fresh Start Oregon campaign Thursday, June 11th; click HERE for more details….
At $8.50 a month you can help cover the costs of distributing our Voters Guides to an entire college campus! Our Voters Guides were a hit last year, and helped new voters learn more about the issues on the ballot.
AND AT $5 a month,  you can almost entirely cover the expenses for one of our famed "Brewhaha" events, in which we get young folks together to talk about contemporary issues. Last month, our Brewhaha featured Senators Steiner Hayward and Dembrow, who each had cat gifs in their slides.
Interim Executive Director Nathan Howard, throwin' down on New Motor Voter
DID WE MENTION: ALL MONTHLY DONORS are also promised free drinks at all of our Brewhaha events.
What are you waiting for? 
But seriously, everything we do – volunteer recruitment nights, voter registration drives, phonebanking shifts for important social justice initiatives, passing legislation for the biggest piece of voting rights in recent history – happens because of the the untold hours of volunteer support and generosity of our donors and Bus Drivers.
However you choose to support the Bus Project, know that you're helping empower the next generation of Oregonians to become leaders in our community, to change the face of the electorate, to win on issues – climate change, education, civil rights – that matter. It's an investment in a better Oregon, and we're honored to have your support.
Thanks. <3
– Aaron, Outreach Coordinator at the Bus Project