Our beloved Bus is seeking a Development Coordinator! What's that you say?
It's the person who helps cultivate our donor base, new as well as those closer ones who have stayed on the Bus far longer than their intended stop– like the bosses they are, these folks love us too much to get off now! It's the person that keeps track of all the lovely folks who support us and keep our tank on FULL. This person will do it all– from helping to coordinate events celebrating our fantastic Bus Drivers to making us all that much more grown-up by keeping our admin docs in order to finding new and exciting corporate sponsorships to keep our Bus all the more shiny! Wanna know more? View the description by clicking on this>>>>> Development Coordinator position opening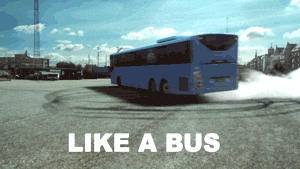 The position is open and candidates must be able to start full-time by November 11th. What do you say? Wanna get on this crazy Bus?! We'll provide the driver, you bring your rain maker! Applications due by 5pm on Tuesday, September 30th; please send a cover letter, resume and three references to tara@busproject.org. Include "Development Coordinator: [Your Full Name]" in the subject line.