TL;DR –  Not to brag or anything, but between the historic, first-of-its-kind victories for New Motor Voter and Fresh Start Oregon, the Bus Project had a pretty solid showing in Salem this year. And we got some big plans for 2016.
SESSION CONFESSIONS ARE BACK.
It's that time of year again. Having officially put down the gavel and called "Sine Die," (a Latin phrase that loosely translates to "Let's Get the Heck out of Salem,") the Oregon Legislature wrapped up for the summer. Turns out, the Bus Project had a couple substantial victories this year.
New Motor Voter: A historic victory to ensure a ballot in the hand of every eligible Oregonian.
We brought the fun to Salem early this session. House Bill 2177, an initiative to empower everyday Oregonians by making it easier for eligible citizens to get a ballot first pitched by the Bus Project five years ago, sailed through both chambers and arrived at the Governor's Desk in early March. In an era in which states across the country are suppressing access to the ballot through onerous Voter ID laws and poll taxes, the Bus Project played an integral role in helping Oregon lead the nation and became the first state in the country to produce such sweeping legislation for voter enfranchisement. This landmark victory garnered national attention, landing Oregon on the editorial page of The Washington Post, The Rachel Maddow Show, DeRay McKesson's twitter, and an op-ed in The Oregonian co-written by the Bus Project and Rock the Vote. New Motor Voter recently drew more attention when Presidential Candidate Hillary Clinton included voter registration reform in a June stump speech, giving a particular shout out to Oregon's recent victory. Thanks to New Motor Voter, Oregon will register more than 300,000 citizens to vote. It also has significant ramifications for our work moving forward; while we will continue to do significant voter registration drives among young Oregonians, it also allows us to spend more time educating voters about the ballot and the issues that matter to an increasingly diverse, youthful electorate. This is the future. The Bus Project is going to be pushing the implementation forward.
Fresh Start Oregon: Marijuana is legal now, and petty pot charges will cease to impact 50,000 Oregonian's lives.
Despite the passage of Measure 91, many Oregonians were still saddled with the unsavory remnants of marijuana prohibition. For years, petty marijuana records prevented many Oregonians and their families from obtaining reliable employment, housing, and funding for education, all of which are necessary prerequisites for economic stability. These needlessly strict laws were also disproportionately enforced on disenfranchised communities; ACLU noted that in Multnomah County, Black Oregonians were three times more likely than White Oregonians to be arrested for marijuana despite equal rates of usage.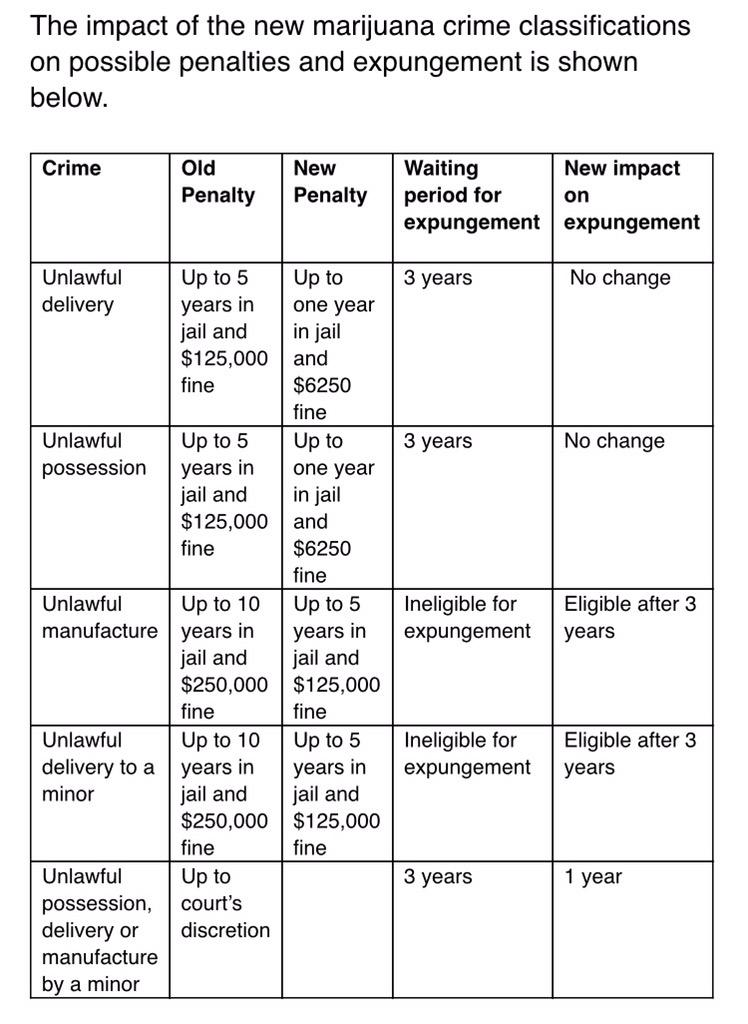 The Bus Project worked with Representative Lew Frederick, Representative Ann Lininger and Senator Ginny Burdick to secure the bipartisan passage of both House Bill 3400 and Senate Bill 844 as part of our Fresh Start Oregon campaign. These bills reduced a litany of petty marijuana felony convictions to misdemeanors, expungeable after three years (and only one year for Oregonians under 21). Our petition, signed by over 1800 Oregonians, represent a historic and important next step to ensure that Oregon's new marijuana laws address past injustices and allow Oregonians and their families previously impacted by the War on Drugs to establish economic stability and opportunity. Our work was covered in Willamette Week, The Oregonian, Oregon Public Radio and KATU News even filmed one of our phone banks. Representative Ann Lininger credited the Bus for "helping [legislators] understand why it's important to give people who have had a marijuana offense a fresh start."
Yesterday, the Criminal Justice Policy Foundation announced in an article in Fusion Media that they believe the Fresh Start Oregon campaign is going to impact around 50,000 Oregonians. That's a lot of second chances at housing, jobs, and education.
Nice work, team.
Other Highlights from a Productive Session:
In addition to these two major legislative victories that the Bus Project spearheaded, we were a part of a handful of coalitions that worked to make Oregon a better place to live this Legislative Session.
The Bus Project wrote a letter of support for House Bill 2002, championed by our pals at the Center for Intercultural Organizing, to prohibit profiling by law enforcement agencies. It passed with overwhelming bipartisan support.
We testified in Salem on behalf of House Bill 2662, the Pay it Forward pilot project to provide a new funding mechanism for secondary education. The bill died in committee, but the Bus Project is excited to continue to engage in future initiatives to address the student debt crisis faced by young Oregonians.
The Bus Project is a member of the Oregon Alliance for Gun Safety, which helped pass Senate Bill 941, which mandated universal background checks for gun purchases.
We wrote a letter in support of Common Cause Oregon's Senate Joint Resolution 5 to institute campaign finance reform, which unfortunately didn't make it to a vote.
We are partnering with a host of organizations to talk to legislators in Salem about the direction and need to continue to push for urgent action on climate. As young Oregonians, we're the ones that will most acutely feel the impacts of inaction. We have plenty of work ahead to prepare our region for a low-carbon future.
The Bus Project was a part of the Outdoor School For All Coalition pushing to fully fund Outdoor School through Senate Bill 439. It passed almost unanimously.
We're also paying close attention to Senator Dembrow and Representative Hoyle's bill Senate Bill 572. The State of Oregon would pay for postage for all ballots mailed. Although it didn't move this session, we think this is a great concept that will remove an additional barrier to the ballot box among the hundreds of thousands of new Oregonians registered to vote through New Motor Voter.
Thank you.
Thanks to the Bus, 300,000 Oregonians are registered to vote, and 50,000 Oregonians are benefiting from our expungement laws. Not a bad session, indeed. We had a blast this spring in Salem, and the only thing greater than our successes in making hands-on democracy a reality for the next generation of Oregonians is the gratitude we feel to folks who give their time, energy and resources to letting us do this work. We shattered our fundraising goal at Nikki's Welcome Party this week; special thanks to Senator Richard Devlin, Senator Sara Gelser and Representative Rob Nosse for swinging by and promising us their support.
What's next? Well, the current class of PolitiCorps fellows are on a tear across the state, we're getting ready for National Voter Registration Day, and we're gearing up on new campaigns to fight for affordable housing, minimum wage, and more. Stay tuned, and if you'd like to help our work,
well, we'd be honored to sign you up to become a monthly donor
.
Thanks.
– Aaron, Amy, Nikki, the PolitiCorps fellows and the rest of us on Team Bus 🚌